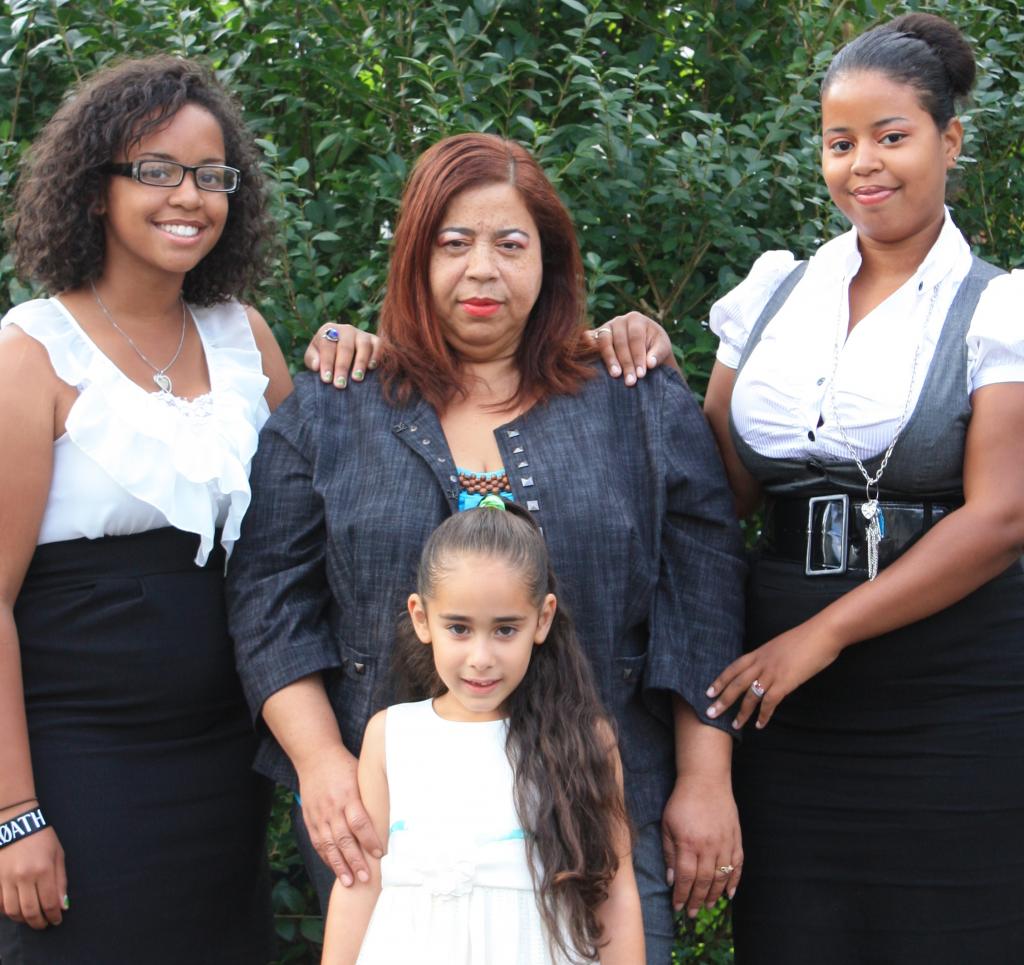 "I am running as a canidate to represent our community. I have fought hard for my family to have a bright future. Now I want to make sure all Ward 9 families have this same opportunity"
-- Carmen Castillo
Pictured with (left to right) Sahymi (18), Karla (21), and her neice Aliyah (6)


Dear Neighbor,
As Carmen Castillo's daughters we are extremely happy and proud of her decision to run for Providence City Council. She has been a great inspiration to us and has challenged us to pursue everything we want in life. Now, with her encouragement, we truly have no excuse not to succeed. Throughout our entire
lives, our mother has taught us to be strong and fight hard for what we believe in. These are values that she instilled in us, and what she will continue to commit to in standing up as a leader in Ward 9 to solve the problems and challenges that face our community and bring residents in our neighborhood closer.
Our mother has really stuck her neck out for us and other youth in our community. She always helped us when we really needed it. For example on the intersections of Potters and Niagara there is a playground. Years ago, almost every month there would be a car accident and the fence surrounding the playground would constantly have to be replaced. We loved to go there and play with other kids, but we were too afraid that one day while on the swings a car would hit us. So as concerned citizen, our mother went to the City and complained. She even got our neighbors to protest with her. Soon enough, a four-way stop sign was put up on the intersection. Now, thanks to her, children in the neighborhood are safer and the rate of car accidents on that particular corner has drastically decreased.
We are excited about the changes our mother will bring to our community as a City Councilor. With her dedication, commitment, and headstrongness we are positive that she will help Ward 9 move forward for a better future.
-Angela, Karla, and Sahymi